FLEXSON IS DEDICATED TO HIGH-QUALITY ACCESSORIES FOR SONOS
We've won patents for our premium designs, including Wall Mounts, Desk and Floor Stands as well as power cables - innovative, practical solutions for each SONOS speaker.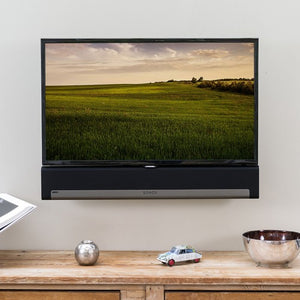 FLEXSON FLAT TO WALL MOUNT FOR SONOS PLAYBAR
Flexson Flat to Wall Mount for SONOS PLAYBAR + TV - This ultra-slim bracket allows you to wall mount both your flatscreen TV and the SONOS PLAYBAR as a seamless unit. Learn More
Flexson specializes in accessories for SONOS, from Wall Mounts and Floor Stands to ColourPlay Colour Skins, to a range of Custom Install solutions.